A few weeks ago, I was excited to offer a
giveaway from Skin MD Natural
. They are currently hosting a
huge Valentine's Day giveaway
over at their site. It's so easy to enter, just type in your name and email.
You could win a prize basket worth $100, which includes:
A Bottle Skin MD Natural shielding lotion
A Bottle Skin MD Natural + SPF 15 shielding lotion
One pound of See's dark assorted chocolates
12 Starbucks VIA Ready brew coffee pouches
A "Kiss Me" mug
A Cuddly teddy bear
Lollipop Bouquet
All in a lined wicker basket
The
giveaway
ends 2/7, so head over and enter soon!
* * * * *
Over at Kraft, they are currently on the search for a dynamite kid that wants to explode Texas Stadium? One lucky kid (ages 9-12) who has made a positive, explosive impact to better their community will win the chance to push the button that will implode Texas Stadium in Irving, TX this spring.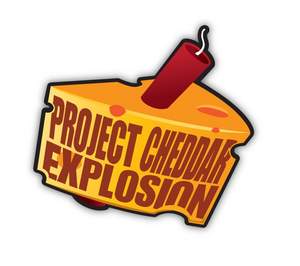 Kids across the U.S. can
apply
by sending in a 300-word or less essay that details their story and a picture illustrating their story from January 7- February 5, 2010.
The event supports the launch of
Cheddar Explosion
, the newest Kraft Macaroni & Cheese that will hit shelves in early 2010.
* * * * *
And Sterling Knight's music video for
StarStruck
has just premiered on the
Disney Channel
, Disney.com and Disney's mobile site! The title track from the brand new Disney Channel Original movie starring Knight, Danielle Campbell, Brandon Mychal Smith, and
Chelsea Staub
will appear on the film's soundtrack due out on February 9th.
Little Man loves Knight's music.
Thanks to Skin MD Natural, Kraft, and Total Assault for letting us know about these exciting events!